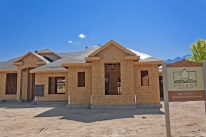 To see a list of available land and building lots, click the image above. Custom design your home today!
Featured Building Lot Click Here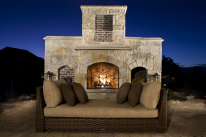 Come see some of the amazing projects we have recently finished. Interior, exterior, and our specialty Outdoor Living spaces.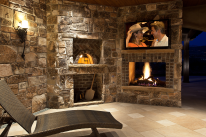 Upland Development builds enduring, long-lasting homes with timeless style and design.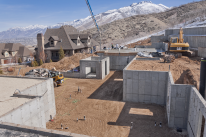 Click to see our clients' builds in progress. We'll update our projects regularly to show you the latest developments.

Our mission is to deliver unparalleled quality, timeless style and design, and a completely custom feel under budget and on time. We strive to ensure each client has a memorable building experience.
We understand that building a home is often times the largest investment you'll make in your life. We also understand that you want a builder that is easy to communicate with and is willing to listen to your ideas. By working for you and with you, your home will become uniquely you.
Upland Development is committed to you and your future. Whether building your dream home, remodeling an existing home, or transforming your yard into an Outdoor Living space, we are committed to complementing your lifestyle.
As more and more families are moving their living rooms outdoors, Upland Development has expanded their business to specialize in luxurious outdoor living spaces. We are able to create a complete outdoor experience, from custom designed fireplaces and pizza ovens to cabanas and pergolas. Custom swimming pools, spas, and paver decking for outdoor living in any season.

Upland Development offers products such as high efficiency HVAC systems, Low–E windows, R-50 insulation, Euro-thane Insulation System, and efficient lighting and appliance packages. Energy-efficient building means you as a home owner can reduce the total cost of ownership of your new home, participate in conservation, and provide a safe and healthy living environment for you and your family.

Upland Development is committed to the longevity of its projects, that is why we have decided to become leaders in the industry in making homes ADA accessible. Being ADA friendly also adds value to your home, further improving the longevity and improving your investment. For those that desire ADA accessibility, we are here to meet your needs as well.
"Ryan made building our fist home a memorable and wonderful experience. He was extremely accommodating of our ideas and desires to make our dream home come true. We always felt we were his top priority and enjoyed being completely involved in the building process. We will definitely build with Upland again and continue to recommend him to all our friends and family!"

"My wife and I just moved into the home that Ryan Taylor of Upland Development built for us. Ryan personally oversaw the details of the construction process, kept us informed about status, and made sure that the results were as expected. When we had questions or concerns, Ryan was available and responsive to our needs. Ryan has established a well-earned reputation of honesty, integrity and quality that shows."

"We enjoyed building our home with Ryan Taylor of Upland Development. We felt like he was available for us at all times and answered our questions promptly. He made sure the work was completed and that everyone was on task. Ryan has a positive attitude and was pleasant to work with. We love our new home and are thrilled with the outcome."

"Working with Upland Development when we built our home was a great experience. Ryan has a good eye for detail and that means a lot when you have a specific vision of your dream home. Upland Development exceeded our expectations! We would definitely build with Upland again. We love our home!"

"Ryan is an amazing and unique contractor. He possesses the perfect combination of building skill and design expertise. He is reliable and easy to communicate with. We would unconditionally recommend Ryan to anyone looking for a first class home."